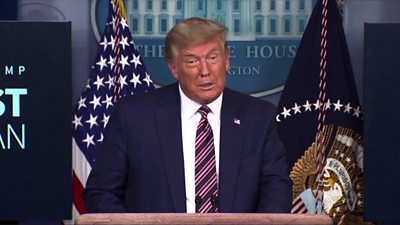 US President Trump has falsely claimed that he won the election during a press conference about drug prices.
"Big pharma ran millions of dollars of negative advertisements during the campaign," he said on Friday. "Which I won, by the way."
The 3 November election has already been called for Joe Biden, with Georgia's recount being confirmed on Thursday as a victory for the Democrat in the state.